Thai massage in Tuggeranong, Canberra
SAWASDEE Thai Massage Remedial and Therapeutic Clinic
Tuggeranong Square Shop 3 / 310 Anketell Street, Greenway ACT 2900
Phone: 02 6293 9123
Open 7 days Service hours: 10 a.m. – 9 p.m.
UPCOMING PRICE CHANGE
To all our wonderful customers,
For the past 5 years, Sawasdee has experienced the increase of cost from our suppliers and also the increase of wages.
In order to continue providing the best service we can for our customers, there will be small price increase, effective JULY 23, 2022
We greatly appreciate your continued and loyal support.
Sincerely,
SAWASDEE THAI MASSAGE
Discover sawasdee thai massage in tuggeranong. the original southside thai massage

We are proud to be the original southside Thai massage company since our opening in 2010. We will continue to serve the people of Tuggeranong and support the local community with our caring and friendly approach. 
We are a small family business and always strive to provide you with the best massage and the most friendly customer service possible. Our therapists use only premium oils, balms and scrubs to ensure you have the best experience.
We will pamper and revitalise you when you make an appointment with one of our caring massage therapists.
WHAT OUR FANTASTIC
CUSTOMERS SAY
"I love this place. Been a customer since they opened. I have one favorite masseuse Natalie and I only have her for my aromatherapy. Love the staff, owner and Natalie of course. Im here now waiting for my next massage. Got to go."
Sawasdee Thai Massage Staff are always very professional and very good. Very reasonably priced. I am a regular and would not think of going anywhere else.
"I went to get a couples aromatherapy massage with my partner the other day- all I can say is wow! I work in childcare and my back gets sore all the time from spending my day at child's height. The masseuse managed to find every click and kink in my back while also giving a super relaxing massage. 5 stars, will recommend to all of my friends!"
Sawasdee Thai Massage is outstanding. The staff (including reception) are very professional. I appreciate the high standard of service and cleanliness and I always feel nurture after having treatment. I wouldn't go anywhere else.
Health Fund Rebates Now Available
Health funds rebate can now be claimed for Remedial Massage only. Please inform when making a booking.
Experience This Winter
Is the winter chill biting at your bones and you're just not moving like you wish you could?
Let your mind take you to a peaceful place. A place where you can be heavenly pampered, and totally re-energised. A place where you can feel being just… you!
Traditional Thai Massage
Uses pressure applied to reflex zones on the feet which correspond to other body areas.
Foot Reflexology
Uses pressure applied to reflex zones on the feet which correspond to other body areas.
Deep Tissue Massage
The slow and deep pressure applied is a specialist massage technique that realigns muscles and connective tissues beyond the surface skin layers, applied across the 'grain' of affected muscles and tendons.
Aromatherapy Oil Massage
Uses natural oils to penetrate into the skin and leave both body feeling completely relaxed.
Body Scrub
Experience the sensation of exfoliation to kick start your skin's rejuvenation. Replenish your outer skin cells and leave your entire body feeling soft, hydrated and silky smooth.
Hot Stone Massage
Treat yourself to the massage that leaves you feeling even more refreshed and stress-free.
Neck, Back And Shoulder Massage
This massage targets specific areas of built-up tension that often become sore from stress and anxiety.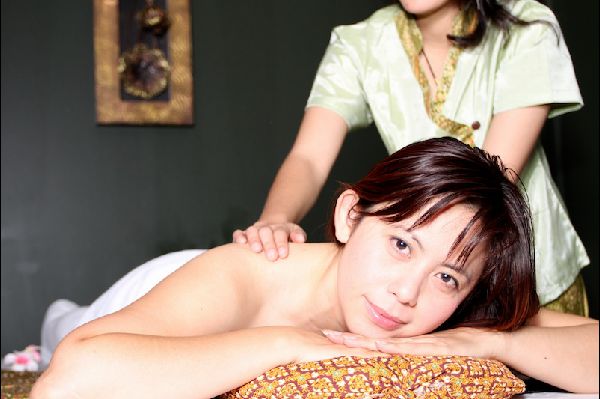 Swedish Massage
A Swedish massage is the best known type of massage and is recommended for those having their first massage due to how it just leaves you feeling good.
Premium Coconut Oil Massage
We are now offering this exotic natural oil to you for purification, healing and relaxation. Coconut oil is a great massage oil that smells fantastic and comes with a range of additional health benefits.